Bus Information
Our transport network of school buses extends throughout the catchment area.
The School has a fleet of 16 mini buses and contracts one of its bus routes to a local operator. It runs for the benefit of parents on a non-profit making basis. The service operates at the start and end of each School day, with a termly charge in advance according to the destination.
A HALF-TERM'S NOTICE must be given in writing to the Bursar if any of the journeys are to be discontinued.
The following routes are operated: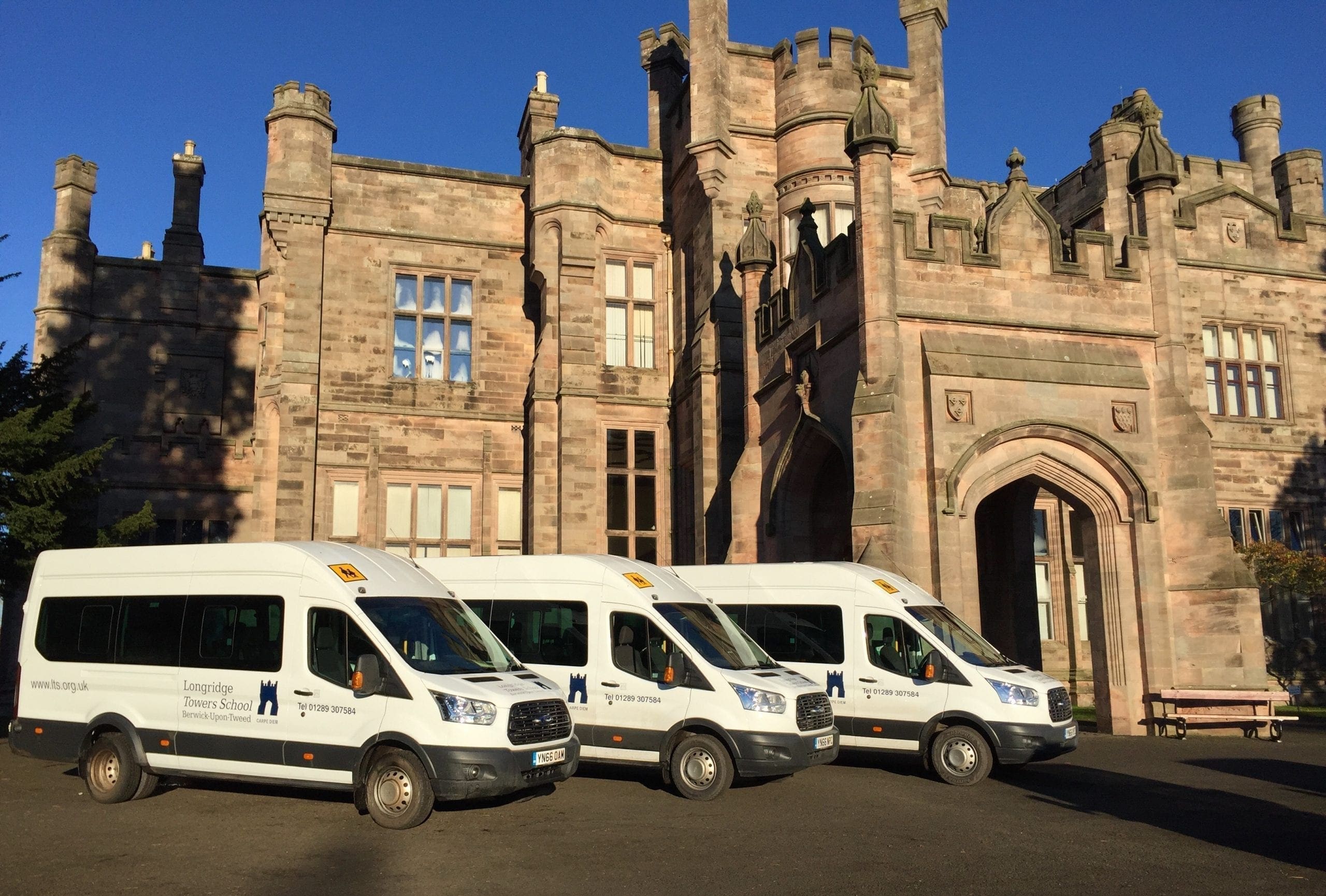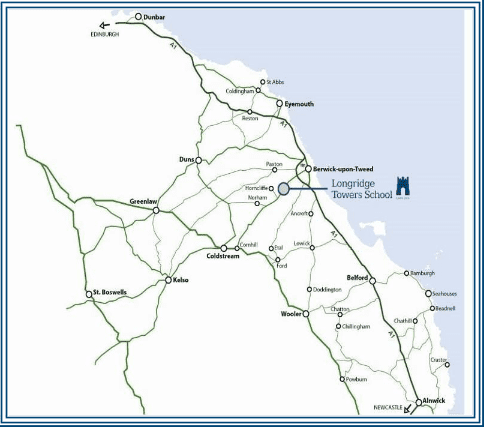 Greenlaw, Orange Lane, Swinton, Whitsome, Norham, School
Cockburnspath, Grantshouse, Reston, Ayton, Berwick, School
St Boswells, Kelso, Birgham, Coldstream, Cornhill, School
Powburn, Wooperton, Wooler, School
Warkworth, Lesbury, Alnwick South, School
Seahouses, Bamburgh, Purdy Lodge, Belford, School
Alnwick, Lowick, Bowsden, School
Old Cambus, Coldingham, Eyemouth, Berwick, School
Milfield, Crookham, Tillmouth, School
Gavinton, Duns, Chirnside, Foulden, School
Hutton, Paxton, The Meadows, North Road, Northumberland Avenue, Castle Terrace,  School
Spittal, Tweedmouth, School