Curriculum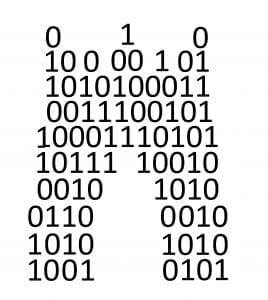 Pupils of A' Level Computer Science in the Sixth Form will build upon their previous knowledge and skills. They will gain an in-depth understanding of the subject and develop their practical programming skills. They will analyse a problem and develop a computer program to solve it. Typical examples could include computer games, web-database systems, electronic devices which make up 'The Internet of Things'.
Computers are everywhere and it is thought that young people of today will probably work with computers in jobs that don't even currently exist. Whatever career path is taken, it is most likely that a computer will be an essential tool. In addition to our lessons, we always encourage our pupils to apply their skills outside of the classroom. To this end, we have enjoyed success in a number of national robotics and programming competitions.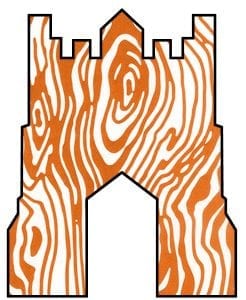 Design and Technology courses give young people the skills and abilities to engage positively with the designed and constructed world and to harness the benefits of technology. They learn how products and systems are designed and manufactured, how to be innovative and to make creative use of a variety of resources including digital technologies, to improve the world around them. We have a well-stocked workshop with a variety of tools and pieces of high technology, including several 3-d printers and a laser cutter.
Pupils in the Sixth Form may wish to take an A' Level in Design Technology. This course gives the DT pupils a very good depth of knowledge of materials, systems and components.They will design and make a substantial project as part of their assessment. Previous projects include such things as sheep trailers, all-terrain vehicles and electronic control systems. The choice of project is entirely dependent upon the student's preference.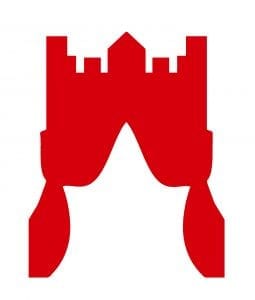 Drama at Longridge provides pupils with the means by which they can create, express and respond to both realistic and imaginative ideas, through the effective use of a visual and verbal vocabulary. It also equips each individual with the skills to handle a variety of real life situations effectively, and with an enhanced understanding for the feelings of others. We facilitate a creative approach to their learning, and enrich this by drawing upon both real and imagined experiences, whilst encouraging all pupils to take an active interest in their own learning.
Through Drama, pupils are encouraged to develop an inherent sensitivity, responding to challenging experiences, both emotionally and aesthetically. This seeks to enhance their awareness and enjoyment of their own work and that of the group, building important and valued collaborative skills. It also develops their powers of observation and perception, through the use of published texts as well as their own scripted and improvised work. Many pupils thoroughly enjoy this subject area, both in the classroom and as an extracurricular experience, whether or not they take it to examination level.
 A' Level: AQA Drama & Theatre Studies.
The specification allows pupils to have an inspiring experience, with emphasis on practical creativity, alongside research and theoretical understanding. Pupils are introduced to a wide range of theatrical styles and contexts as they explore plays, as well as devise and work on performances. They will gain many invaluable skills, both theatrical and transferable, to expand their horizons.
Each exam paper is designed to allow students to demonstrate their creativity and imagination in interpreting set texts and to apply independent thinking, as they evaluate live theatre productions. The exam questions are designed to build students' confidence and help them achieve their full potential.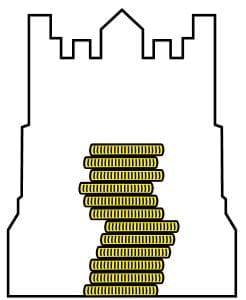 Why have mortgage rates gone down? What is the economic impact of a change of government? Why do I buy more at the supermarket than I intend? These are all questions that are answered within the Business and Economics classroom.
The mixed Economics and Business Studies A' Level course offers pupils an excellent opportunity to experience how the business world operates. This unique course combines the theoretical underpinning of Economics with the practical application of Business Studies and enables pupils to develop a strong understanding of both these aspects.
Pupils will spend time researching current affairs and considering the impact these will have from a financial perspective. Class debates determine the best line of approach for individuals, businesses and governments to take in search of financial success.
Practical sessions and trips enhance classroom learning and create opportunities for the pupils to have interesting real-life experiences.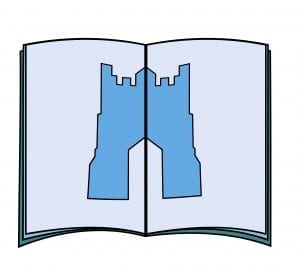 Students of English Literature will enjoy A' level if they like reading and discussing novels, plays and poetry, like exploring the imaginative ideas of others writers, and want to develop analytical and creative skills, whilst relishing the challenge of balancing alternative opinions and arguing their own. A qualification in A' Level English Literature speaks volumes to universities and employers about the capacity for students to think for themselves and to communicate their ideas effectively. Perhaps more importantly the opportunity to study great literature offers all open-minded people a stimulating challenge.
Studying English Literature is a personal voyage of discovery into human experience and imagination, as it has been expressed in written form over many years. English is an academic discipline where personal response, and the sharing of that response in discussion, is highly valued. It is not a subject for someone who finds discussion intimidating; in fact, what makes English enjoyable and interesting is the exchange of ideas, opinions and interpretations. Pupils are encouraged to challenge inertly received ideas, while being prepared to share their own viewpoint and respond to new perspectives suggested by others.
To undertake the A' Level course, a pupil should therefore be someone who enjoys reading and talking about what they have read, and the effect it had on them, as well as having the desire to express their responses in the finely crafted written word.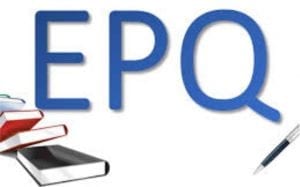 The Extended Project is a stand-alone qualification which offers pupils the chance to explore in depth an area of a subject which they are studying, or a topic of particular personal interest. Completion of the project will stretch and challenge the most able pupils while complementing the portfolio of discrete academic examination subjects that they are studying.
Pupils are required to plan, develop and deliver a piece of independent research, presenting their findings as a written report of approximately 5,000 words or as a 1,000-word report supported by an alternative media form presentation.
By undertaking the Extended Project Qualification, pupils are encouraged to develop independence and intellectual curiosity, and have the opportunity to follow their academic passions. Recent examples of projects include the Sikh contribution to Indian independence, sound design in video games, the representation of dinosaurs in film and television, and the ethics of artificial intelligence.
Learning in the Extended Project Qualification comprises of 30 hours of direct tuition, which concentrates on furnishing the pupils with the necessary skills to develop their own research project. These include planning, organisation, academic research and writing, recording and presentation skills. The remaining 90 hours will involve the pupil furthering their project through independent study, supported by a personal supervisor. The supervisor will agree a title with the pupil and give advice, guidance and tuition at key moments during the completion of the tasks. At the end of the process the pupils should aim to be critical, self-reflective, independent learners.
The Extended Project Qualification is worth UCAS points equivalent to half of an A' Level, and pupils undertaking the Extended Project may also be given a more appealing conditional offer to a university, so long as the Extended Project is completed.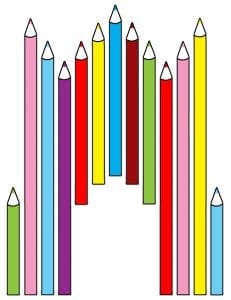 Our A' Level course follows the AQA specifications, which allows a natural transition from the GCSE course. The assessed material is 60% portfolio and 40% exam work, the latter set in Upper Sixth. Pupils are encouraged to include a broader range of media in their preparatory and finished work, developing an inter-disciplinary or multi-disciplinary approach. A' Level also affords students of Art the opportunity to engage in greater specialisation in a particular medium or process, pursue extended development of themes, ideas, concepts or issues, and refine their understanding through integrated practical and written forms, and other means of communication. Experimentation is always encouraged.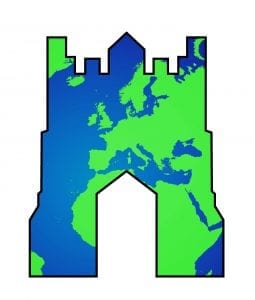 At Longridge Towers School, the study of Geography provides pupils with the opportunity to engage with their local area, and understand the key concepts of the world, both in physical terms and human interactions. Geography is a fundamental part of a well-rounded education; it provides pupils with knowledge of global issues on both a physical and human basis. Geography equips students with transferable skills including empathy, communication skills and problem solving, constructing arguments for essay writing and presentation skills; all of which provide advantages for the pupils across many of their other academic subjects. Geography is one of the only subjects where there are continual changes of environments for pupils to investigate, and also they consider the human reactions to these changes.
In A' Level Geography, pupils continue with the AQA specification and explore the finer details of topics covered in earlier Geography courses: hazards, coastal landscapes and urban environments. Pupils will study fresh and engaging topics such as global systems and governance, the water and carbon cycles, and an unusual topic called changing places. Pupils are assessed across two exam papers, as well as an independent NEA task. For this, they choose a topic to focus on and undertake independent research and data collection, and then collate their findings for the finished piece. This assessment method allows our geographers to develop their independent work ethic and hone their academic skills. This is good preparation for the transition to further education.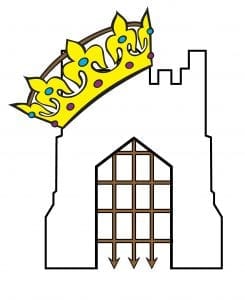 At A' Level, pupils will study Britain in the seventeenth century, the Russian Revolutions of 1917 (which will also be the focus of their coursework essay in most instances), and civil rights and race relations in the United States from 1850 to 2009. These studies will engage pupils with some of the crucial turning points from three key centuries of European and global history, as well as enable them to consider historical concepts such as revolution, class structures, racial prejudice, and the relationship between ruler and ruled, or powerful and powerless, in a variety of contexts. We follow the Edexcel specification.
Stress is placed on independent thought and learning, and pupils will be supported to reach their own conclusions and to read widely beyond the classroom. We will scrutinise historical documents to improve their analytical and critical skills, and take learning outside of the classroom whenever possible.
Overall, we hope to have designed an A' Level course which looks at three contrasting societies at significant moments of change in their history, undergoing developments which have shaped the modern world socially, economically, culturally, and politically. The course is academically challenging, but aims to be intellectually rewarding and should prepare Longridge students very well for further studies in the Humanities at university, and we encourage our A' Level historians to be ambitious and aspirational when looking to their futures beyond our school.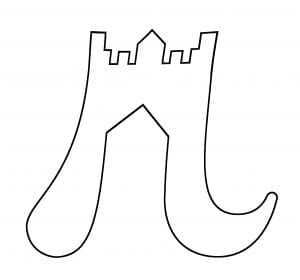 For the first three years in the Senior School, we follow the Collins Mathematics Frameworking course. In addition to this, we develop mathematical thinking by considering how Maths is used in the real world. Maths is everywhere, we need Maths during a simple shopping trip looking at best buys, and engineers might need to create a perfect right angle using Pythagoras' Theorem. We all use Mathematics every day, and we enable pupils to build confidence to problem-solve from the very start of Senior School.
At A' Level, we follow the Edexcel courses, offering both Mathematics and Further Mathematics at AS and full A' Level. At this stage, the course is linear, with two thirds of the content consisting of Pure Maths. This involves algebraic processing, logarithms and exponentials, geometry and calculus. The remaining third is split equally between Mechanics and Statistics. In Further Mathematics, there are four units; two of these are compulsory Pure Maths (Core Maths) units, and in addition, pupils choose to specialise in Further Pure Maths, Mechanics, Statistics or Decision Maths, or a combination of these.
An A' Level in Mathematics will enhance any application to a university course, and is a major component of any science, economics, business and geography degree.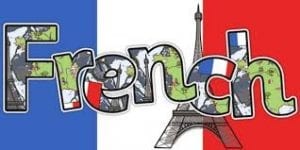 We follow the AQA A' Level French specification which allows pupils to develop their language skills to a very high standard. All skill areas are tested by exams at the end of the second year. The first year focuses on aspects of French speaking society such as the changing role of the family, 'cyber society' and how technology enhances and (can sometimes inhibit) our lives, the role of the voluntary sector, French cultural heritage and music and cinema in the French speaking world. This is accompanied by the analytical study of an acclaimed French film. The second year delves into weighty subjects such as tolerance and diversity, immigration, social exclusion, crime and punishment, youth engagement in the democratic process, politics and immigration, strikes and demonstrations. Pupils will also study a French novel.
Grammar and language activities at this level emphasise the importance of deriving meaning from context, recognising and using complex structures in both speaking and writing, analysing and interpreting texts and film along with developing and honing translation skills, both to and from French.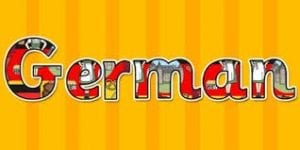 The AQA A' Level German course also has twelve units, six in each year, and has a very strong cultural element; pupils will learn about youth culture, integration and young people and politics in Germany. Pupils are encouraged to improve their individual study skills and to talk fluently about any matters linked to the key topics.
We have a very successful German Exchange program. Students from the German school have come to Longridge for extended periods, living onsite and assisting with oral work. Pupils have the opportunity to host, and to visit, German pupils from our partner school. This experience is beneficial not only for improving language skills, but it also develops confidence and independence and often leads to real friendships. Many of our pupils have studied German at university and have become teachers of MFL.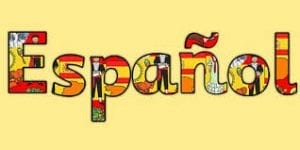 The A' Level specification builds on the knowledge, understanding and skills gained at GCSE. It fosters a range of transferable skills including communication, critical thinking, research skills and creativity, which are valuable to the individual and society. The content is suitable for pupils who wish to progress to employment or to further study, including a modern languages degree.
In Lower Sixth, the AQA A' Level course examines how Spanish society has changed in the Post-Franco era and explores the question of regional identity. In Upper Sixth, pupils study in greater depth the cultural heritage of Spanish speaking countries. Pupils will undertake an Independent Research Project on a subject of their choice for the speaking examination. The course covers topics such as the concepts of monarchy and dictatorship, as well as social issues such as racism and immigration. Pupils will further develop essay writing skills as they closely study a Spanish film and a piece of Spanish literature.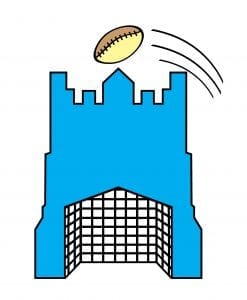 At Longridge Towers School, Physical Education and Sport plays a pivotal part of pupil growth and progression, directly feeding into the ethos and vision of the School. The impact which this subject has had can be measured by the increased amount and types of sporting fixtures available, participation levels and individualised and flexible programmes which are afforded to pupils. Coupled with this, the Physical Education Dept. have been formally recognised by a number of external organisations for our commitment and contribution to not only developing pupils through well planned and creative teaching, but also for our role in the wider community.
PE and Games
Pupils are afforded a wide and inclusive curriculum, which draws upon a wealth of sporting disciplines and topics. These range from traditional sports such as rugby, football, hockey, netball, athletics, badminton and tennis, to themed and skills based lessons which seek to enhance not only fun and competitive elements, but also develop transferable skills through stimulating learning environments.
Our flexible approach to learning empowers pupils to make their own choices within lessons, and to engage in activities which suit their own passions and interests. As part of all of our programmes, we seek to not only assess pupil ability, but more importantly equip them with the knowledge and understand of how to progress in specific areas of performance.
Fixtures
Our fixtures calendar is plentiful and contains scope for all pupils to access competitive opportunities both within school, through our inter-house system, as well as externally via the many the local and national events on offer. School teams are offered in almost all sports we engage in, including a school equestrian, swimming and tri-athlon teams.
Certified PE
Led by a team of successful and specialised staff, pupils can choose to study GCSE PE in Form 4 and 5 (Year 10 and 11). They can further their studies with BTEC Sport in the Sixth Form. These courses cover theoretical aspects of sport, such as: biomechanics, physiological responses to exercise and training methods. There is also a practical component to each course.
Additional Qualifications and Opportunites
We are all proud to offer a range of complimentary qualifications and opportunities to our pupils, which include a fully qualified gym instructors course, coaching and refereeing courses, as well as sports prefects, House Captains and sporting team captains, who play integral roles when hosting both local, national and indeed international teams and guests.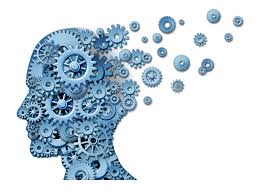 Psychology is the study of the brain, mind and human behaviour. Some animal behaviour is also considered as a possible route to understanding human thinking and behaviour. Wundt in 1879 arguably set psychology on its own separate subject path with laboratory experiments using introspection, and the methods used to investigate and explain human behaviour are varied.
Throughout the course, which includes the study of some of the most famous psychological experiments, pupils are encouraged to explain the root causes of human behaviour from a range of approaches. Alongside behavioural explanations based on published research, pupils also learn how best to study humans in a range of scenarios in ethically acceptable ways. For example, laboratory-based experiments are useful, but the human subjects can give unexpected results as they are aware of their situation.
Data analysis is also studied and inferential statistics allow pupils to choose the most appropriate test, analysing the results and the conclusions that can be drawn.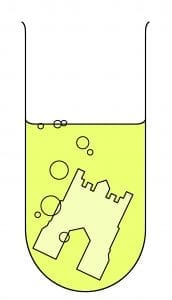 Biology
Biology is an important subject for providing the grounding often needed to proceed into A' Level study and beyond. Biology is often studied alongside non-science subjects such as Business/Economics where there is a need for scientific rigour as well as the ability to clearly communicate findings and conclusions. An A' Level qualification in Biology is essential for all biology and life science courses as well as related subjects including psychology, nursing, medicine and veterinary degrees. The AQA courses we offer at A' Level and GCSE cover a wide range of topics from cells, DNA and human physiology, to photosynthesis. To support the theory and to encourage pupils to think like practical biologists, a wide range of work takes place not only in the laboratories, but also in the school grounds and further afield locally, allowing pupils to leave us with a wide range of experimental know-how and field experience.
Chemistry
Chemistry attempts to answer the big question "What is our world made of?" It is the study of the composition, structure and properties of matter as well as the changes it undergoes during chemical reactions. It is the study of substances, what they are made of, how they interact and the role they play in living things. It is the study of all materials and is vital to every aspect of your life. Studying a chemistry related degree at university gives access to exciting career options; medical, veterinarian, chemical engineering and analysing, clinical biochemistry, pharmacology or research.  The skills of numeracy, problem solving and communication are all integral parts of Chemistry and therefore an A' Level in this science could also lead to careers in finance and law.
Physics
Physics is the study of matter and energy. It is the study of their interaction at the largest and smallest scales – from atomic particles, to black holes, galaxies and the universe. At A' Level these principles are taken further to include more detailed attention to the subatomic world as well as more mathematical and complex application of the physical laws that are learnt at GCSE. There is more emphasis on individual practical work and the range of application of the principles is broadened to include problems of vibrations, planetary motion, vehicle cornering, the workings of generators and electrical motors as well as the mathematical treatment of the behaviour of gasses and electrical and magnetic fields.
The small class sizes which are a feature of the School are particularly beneficial in the teaching of science where much of the practical content of courses requires one-to-one interaction with the teacher. The science teachers use many different activities to make the lessons enjoyable. Students carry out their own experiments whenever possible, see demonstrations, take part in small group and class discussions, solve problems and work with computers. The science department is well-resourced and is accommodated in a suite of four laboratories.